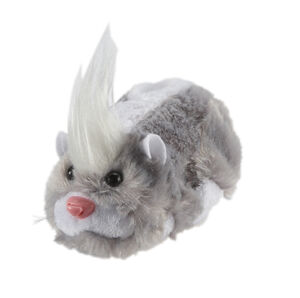 Kingston is a Zhu Zhu Pet.
This funky hamster has a passion for the electric guitar and his cool hair! He lived in London for a few years with his best bud, Pax, and was inspired by the punk rocker's hair styles and music. He loves all things that are not mainstream and living life the rocker way.
Information
Edit
Name: Kingston
Gender: Male
Birthmark: Music Note
Color: Light Gray and White.
Birthday: 9/27
Family: Roxie (sister),Annabelle (sister),Ryder (sister),Pax (brother)l